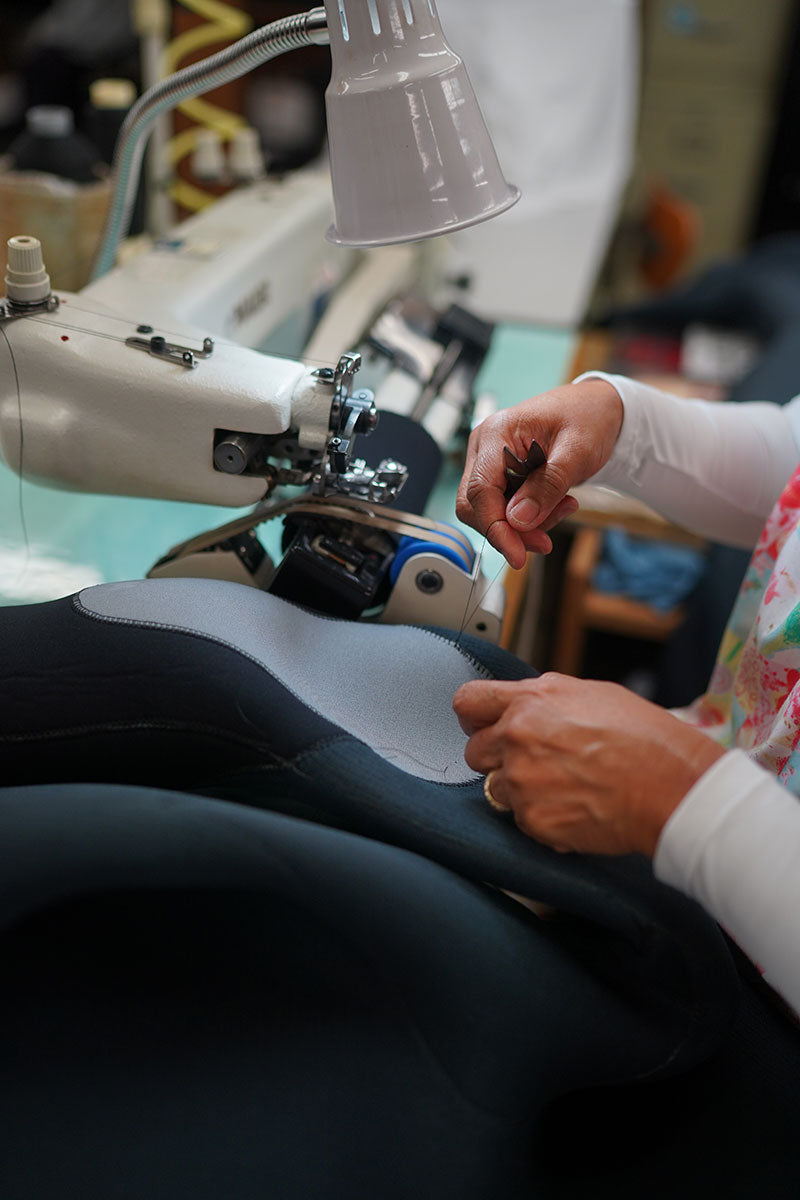 Military - Made In USA
Xcel has proudly made high-performance products in the United States of America since 1982. Employees at our 7,695 square foot manufacturing facility in Haleiwa, Hawaii have decades of experience making the highest quality handmade products. Our factory and staff are capable of producing wetsuits, neoprene accessories, and stretch performance apparel. We offer a complete set of manufacturing capabilities, including: 
Product design and development
From raw materials to finished product
Pattern making
Graphic development
Raw materials cutting
Glued & blind stitch, flatlock, and overlock seam production
To learn more about Xcel's domestic production, or for any special requests or general inquiries, please contact us at governmentsales@xcelwetsuits.com.
Military - Made In USA
Chest Zip Surface Full Suit

Back Zip Surface Full Suit

Back Zip Dive Suit

Hooded Dive Full Suit
Two Piece Dive Full Suit

Spring Suit

Rash Guard

Dive Hood
If you are in military, medical or first responder and are looking for Xcel products for personal use, please go here to register for a 25% discount.